We Are Orange County's Largest Free Senior Care Referral Service! The Orange County Care Placement database contains 2500 options for Assisted Living, Nursing Homes, and Board and Care. We have been helping families find eldercare solutions in Orange County since 2002.
We can select appropriate assisted living communities for you to consider. Our caring staff will take into consideration the senior's health needs, their preference of living location, and monthly income to offer facilities where the senior can enjoy loving care, peace of mind, and good quality of life.
About Orange County Care Placement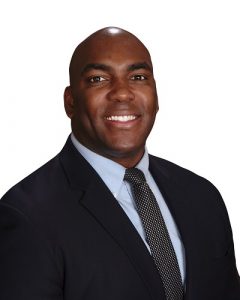 Chris Lockridge is the Care Placement Representative in Orange County. He has direct contact with local hospitals, Assisted Living Facilities, and Board & Care Homes in the county and has spent years developing relationships with caregivers in the region. With him on your team, you can be certain that you will get the inside scoop on the best value for care offered.
Celia Cordova is Chris' Office Assistant. She works at Care Placement headquarters with access to our database of care homes. She helps provide families with a selection of homes that fit their needs and budget, then follows up to ensure everything meets their expectations.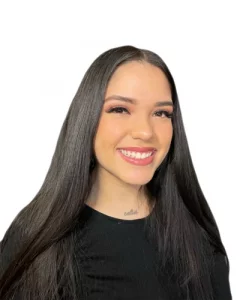 About Our Homes
All of the care facilities Orange County Care Placement recommends are licensed by the State and provide three meals a day and snacks. Laundry and linen services are included. Most provide transportation to scheduled doctors appointments. A caregiver will always be available 24 hours a day. We know which places can care for non-ambulatory seniors, those with Dementia or Alzheimer's, those on hospice, or those who have other special needs.
If your family member has special needs, let us know so we can suggest the best options for your needs. We would love to help. Fill out our free online assessment, or Call Us for more information (949) 660-8814.
What Our Customers Say…
Thank you again for everything! My mother Nancy has been at [her new home] for a week now and is loving it! She seems so much more relaxed and not stressed, which is good to see! It would be nice for us to meet you one of these days, since you have been such a wonderful help! Let me know a good time to meet, even at her new home!

Christina P.

Just wanted to thank you for your assistance in placing Mrs. Towse and her husband together. Although we regret losing such a sweet lady here at our nursing home, we felt it was important that she be with the love of her life. Thanks for everything!

Brenda S.

I was really happy with Doug's assistance; he showed genuine compassion and empathy, even relating that he has been in a tough situation such as mine. I felt like he really cared and not like it was his job to help me. I never got to personally meet him and I wish I had because he gave me true assistance when I needed it and told me what to do. He even pointed out resources that I would never have thought of on my own. He was like a God-send.

Sharon for Carolyn S.

A short time ago you and your staff helped me locate accommodations for my Dad, Paul. The homes you suggested were wonderful. Unfortunately my father passed away in April, but during his brief stay, I found the care he received was better than I think he could have received anywhere. The caregivers were excellent. Thank you for the recommendation and I wholeheartedly support recommending you to anyone else in similar need.

Bill E.

A quick note to let you know how much you and your associates in the office at Care Placement helped me during my sister's stay at the hospital. Being out of state, you became my eyes, ears and heart in extending yourselves for her. To all of you, I can't thank you enough! 

Mildred K.

Thank you Doug and Holly for all of your help in assisting my family to find suitable placement for my Dad. The administrators, along with their staff, were so supportive and caring and saw to it that my Dad got the best care they could provide for him. They were extremely generous in offering the support of the facility to my brothers and I and to the many visitors that my father had in his final days. What you do is so very important. I wish you the very best as you continue to provide care options to families in need of your expertise.

Teri P. for Roberto C.

In June, I was in touch with you regarding placing my elderly Aunt, Bessie Robin. We chose a beautiful Board and Care that took an active interest in her and gave her the BEST care. The nursing home had given up on therapy, but the new home helped her walk with a walker, quite briskly to and from meals. They helped her with toileting so she did not have to wear diapers, which restored a great deal of dignity for her. The meals were homemade, attractive, and they had fresh fruits and veggies served daily that were grown in their own garden. The home was always spotless, with fresh picked roses displayed. My Aunt began to knit again, and also started interacting with others freely. How refreshing for us to see her happy! I feel so lucky to have found this outstanding facility, and I thank you for the part you played.

Fran I.

I would like to thank Mike for his help. He did a great job providing me with options for my mom. We are extremely happy with the choice we made. We are fortunate that mom made a nearly complete recovery, so she needs no care. She has, however, found a lovely place to call home. She has made many new friends and loves all the staff and activities. We are very pleased and would give them a high ratings in all categories.

Julie B. for N. S.

Care Placement has helped my staff in Medical Social Services and Case Management. I have personally worked with patients who have used their service and find Care Placement to be professional, timely, and sensitive to the patients specific needs. 

Phillip P.

The facility is absolutely wonderful. I couldn't be more pleased. Keep recommending this home to others. The caregivers are wonderful there. My mom has gained some weight. They do her hair and nails, its perfect. I can finally sleep now at night. Mike was extremely helpful. Thank you again!

Linda for Lillian H.

Thank you so very much for your assistance in helping me find a good place for my aunt Patricia. The home we choose is a perfect match for her and the caretakers there. Personally I want to thank Mike Harrity for his understanding attitude and the business like way he obtained the information he needed to make the five very viable referrals to me. I worked for nine years in a member service position for Kaiser Permanente. I learned how to help people who are under tremendous stress. I did not recognize how much stress I was under last week. Mike helped me organize the pertinent information and got me headed in the right direction right away. Talk about casting bread upon the waters....It all came back to me. Thank you Mike.

Dean K. for Patricia B.

I would rate the facility you helped me find for my sister a definite "5" stars. My sister is doing well there and the staff is amazing. I am very impressed with the home and would definitely recommend it to anyone and give your agency a big thank you for helping me find it. Thanks for all your help.

Jennifer A.

Thanks to you Mike and your staff for the immediate assistance you provided, sending us a list of potential Board & Care places within hours of us speaking with you and for checking in with us periodically to make sure we had what we needed to find a good home for our mom. Now that is service! I cannot stress enough how that first conversation with you gave my family a sign of hope that we would be able to implement a good solution for our mother and all of us. And once my siblings met the administrator, we felt even more relief that there were good people and good places available to help our mom... All the best to you and your company, and thanks again for being there for us.

George & Christina L. for Glenna J.